SW Back Pack 16
Product Highlights
This two-way backpack features all black and webbing tape. SW BACK PACK 16 has a roomy pockets both the interior and the exterior that can fit anything, which are thoughtfully designed to make easy access to your items. The interior includes a padded compartment for a laptop up to 16″ as well as for an iPad. It is the perfect for travel and business bag. Made of Cordura Air Carbonate, which is light, durable and water resistant.
Description
Features and details
– Capacity: 12.7L
– Main Material : Made of Cordura Air Carbonate, it is light, strong and water resistant.
– Interior features: 1 padded laptop compartment (up to 16″), 1 padded tablet compartment, 2 mesh zip pockets
– Exterior features: 1 medium pocket (with 1 mesh zip pocket,), 1 medium pocket(with 1 mesh zip pocket and 1 removable key holder)
Width: 11.8in/30.00cm
Height: 16.1in/41.00cm
Depth: 4.72in/12.00cm
Handle: 11.8in/30.00cm
Shoulder Strap: 16.7-36.2in/50.00-92.00cm
Weight: 2.20lbs/1.0kg
Capacity: 12.7L
Material: Cordura Air Carbonate
Solid Wave Collection
Solid Wave Collection was developed with the concept of "easy access". This collection features and an all black color, a seamless design with less of Briefing's iconic red stitch work.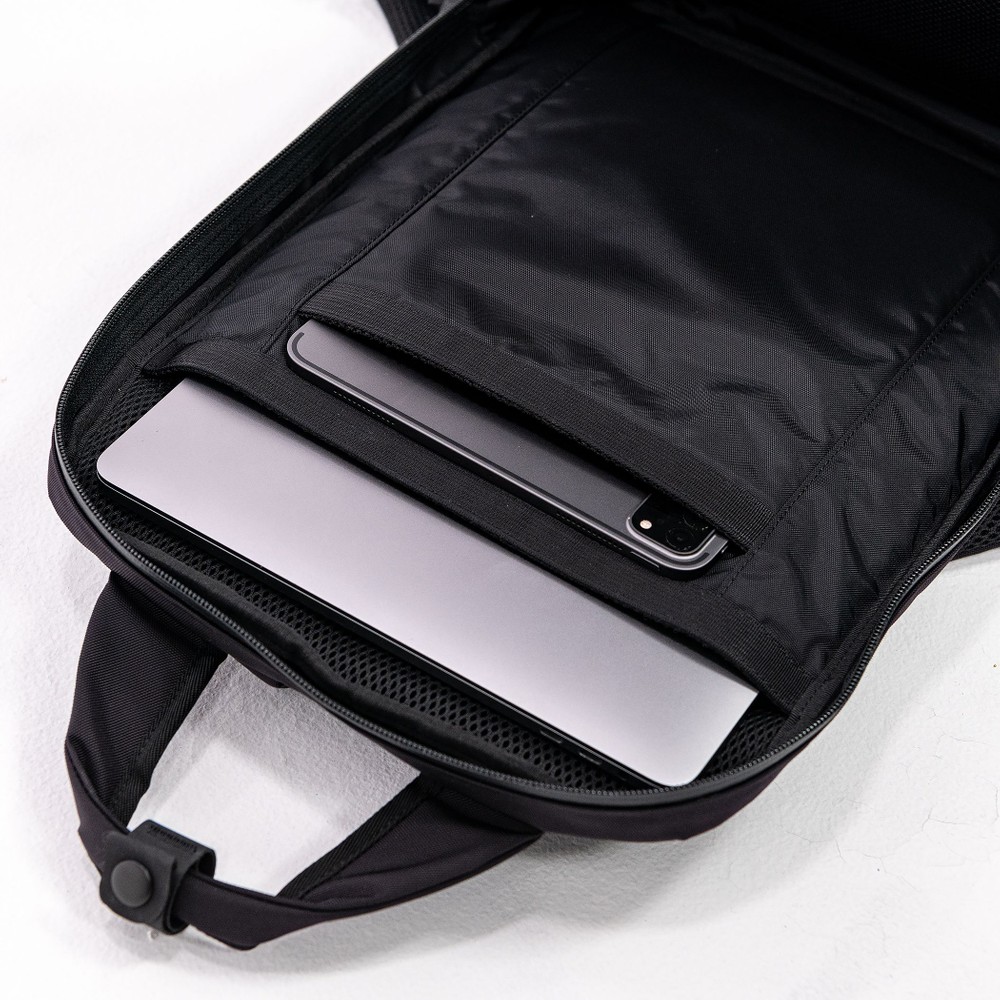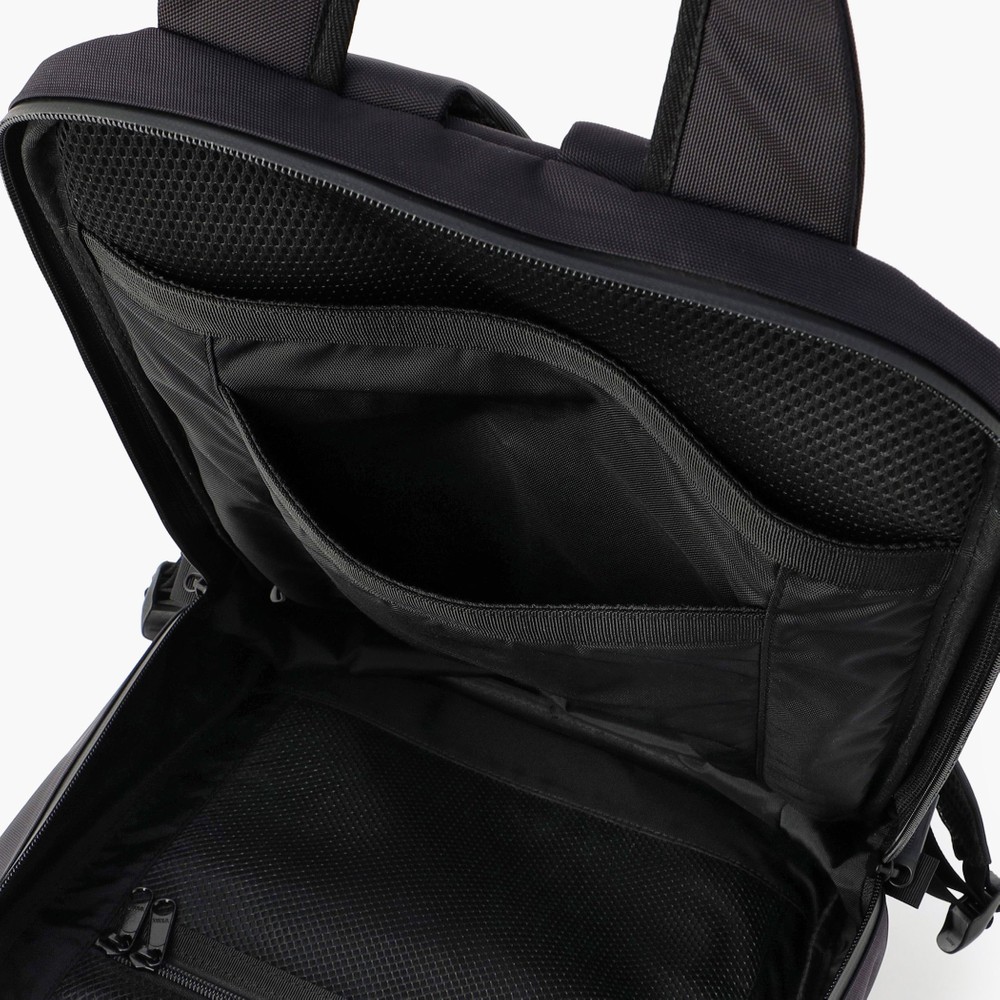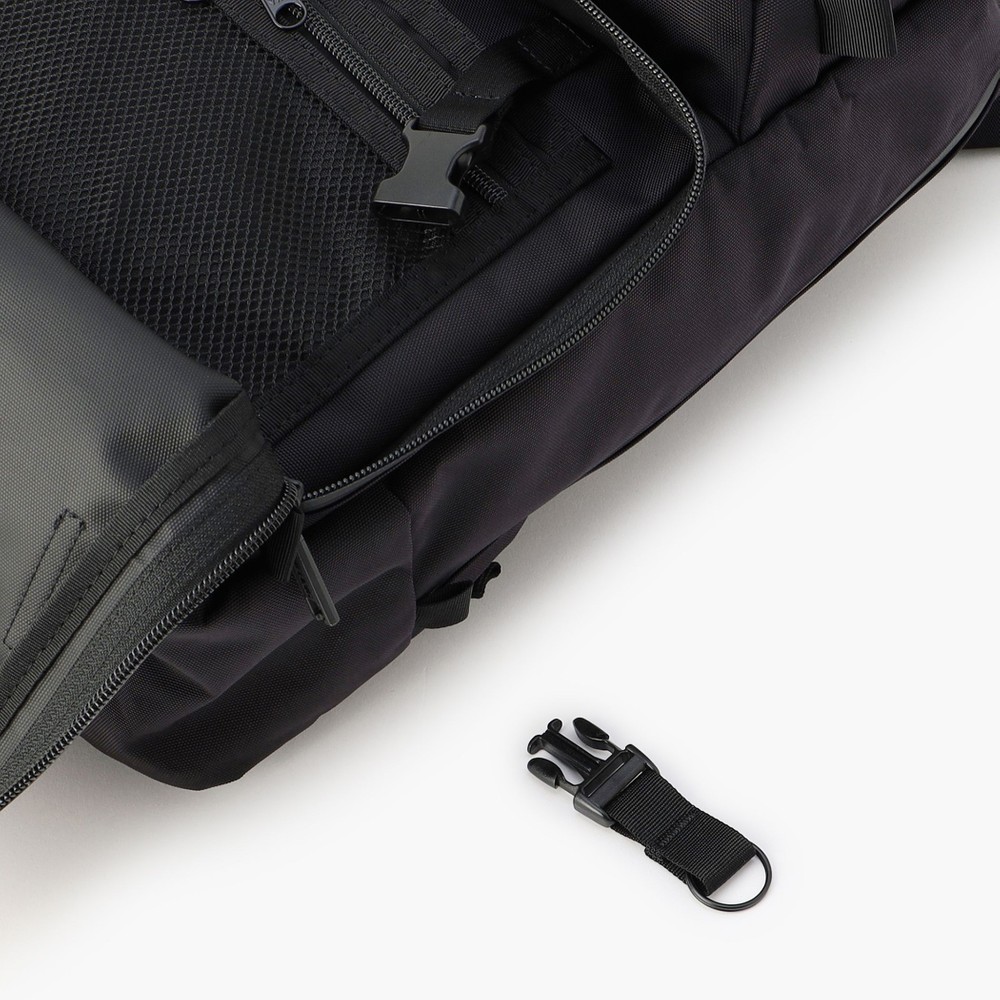 Tags: 13 Inches Laptop, 14 Inches Laptop, 15 inches Laptop, Backpack, Briefing, Businessmen, Cordura Air Carbonate, Laptop, Light, Solid Wave Collection, Strong, SW Back Pack 16, Water Resistance